We have many different types of sand that are used for different construction jobs. Our processed sand include:
CC Sand / PGE Sand
Plaster Sand
Bedding Sand
A pit run sand that is dry screened to 1/2 inch minus for pipe line bedding.
Screened fill Sand
A pit run fill sand that is dry screened to 1/2 inch minus that is used for under slab and backfill projects.
Overburden fill dirt
A pit run dirt that is not screened but is compactable.
Utility Sand
A pit run that is dry screened, mostly used for projects like horse arenas.
– 3/8″ Pea Gravel
– Aggregate Base Class II
– 3/4″ Crushed Rock
– Class II Permeable
– 3/8″ USGA Pea Gravel
– 1″ Aggregate Natural 1″ x #4
– 3/4″ Recycled Aggregate Base Rock
BSI supplies natural products and natural variations can occur. Materials specifications are available upon request.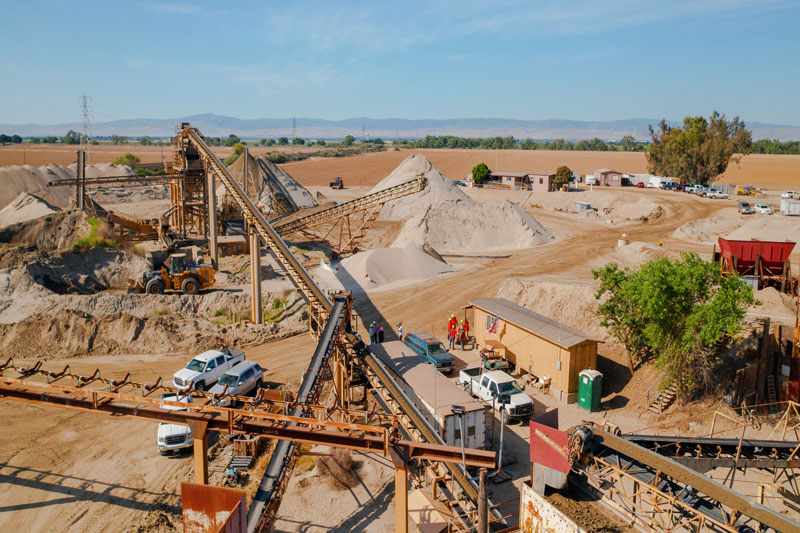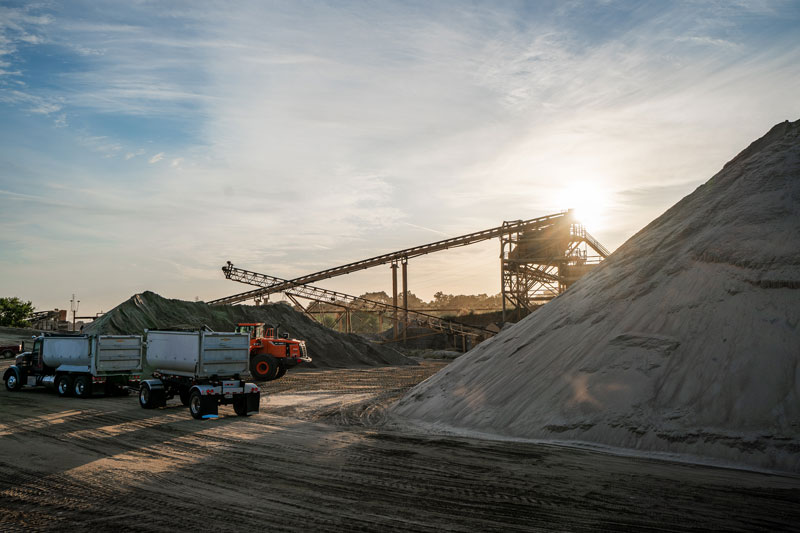 [et_pb_dcgd_gravity_divi_module gf_form="2″ _builder_version="4.4.9″ dcgm_form_field_bg_background_color="#ffffff" fontstitle_font="Poppins|700||on|||||" fontstitle_text_align="center" fontstitle_text_color="#c2b59b" fontstitle_font_size="25px" fontstitle_letter_spacing="1px" fontsformdesc_font="Poppins|300|on||||||" fontsformdesc_text_align="center" fontsformdesc_font_size="11px" fontsformdesc_line_height="1.5em" background_color="#efefef" custom_dcgm_button="on" dcgm_button_text_color="#ffffff" dcgm_button_bg_color="#c2b59b" dcgm_button_border_width="0px" dcgm_button_border_radius="0px" dcgm_button_letter_spacing="2px" dcgm_button_font="Poppins|300||on|||||" positioning="relative" custom_margin="||||false|false" custom_margin_tablet="" custom_margin_phone="30px||||false|false" custom_margin_last_edited="on|phone" custom_padding="|15px|15px|15px|false|true" custom_css_formcss_submitbutton="width: 97%;" border_radii="on|8px|8px|8px|8px"][/et_pb_dcgd_gravity_divi_module]
Tonnage Calculator 
Contact us online for information on how we can help with your unique project requirements!
[et_pb_dcgd_gravity_divi_module gf_form="1″ show_description="off" _builder_version="4.4.9″ dcgm_form_field_bg_background_color="#ffffff" fontstitle_font="Poppins|700||on|||||" fontstitle_text_align="center" fontstitle_font_size="25px" fontstitle_letter_spacing="1px" fontsformdesc_font="Poppins|300|on||||||" fontsformdesc_text_align="center" fontsformdesc_font_size="11px" fontsformdesc_line_height="1.5em" background_color="#efefef" custom_dcgm_button="on" dcgm_button_text_color="#ffffff" dcgm_button_bg_color="#c2b59b" dcgm_button_border_width="0px" dcgm_button_border_radius="0px" dcgm_button_letter_spacing="2px" dcgm_button_font="Poppins|300||on|||||" positioning="relative" custom_margin="35px||||false|false" custom_margin_tablet="" custom_margin_phone="30px||||false|false" custom_margin_last_edited="on|phone" custom_padding="|15px|15px|15px|false|true" custom_css_formcss_submitbutton="display:none;" border_radii="on|8px|8px|8px|8px"][/et_pb_dcgd_gravity_divi_module]